Paragon President and CEO Grant Anderson said the company's technology is critical to future human deep-space exploration.
"Understanding the need to squeeze every bit of recovery and efficiency from systems with energy and space constraints — like any spacecraft — is crucial in deep space exploration," Anderson said.
Paragon has worked on every major human spaceflight program since its founding in 1993, flying its hardware on NASA's Orion spacecraft, the Space Shuttle and the International Space Station, as well as on the Soyuz and Mir Russian spacecraft, and on commercial spacecraft.
LUNAR LANDER PASSES KEY REVIEW
Meanwhile, the design for a new lunar landing system including life-support technology developed by Paragon has passed a key review as part of NASA's program to return humans to the moon.
Alabama-based Dynetics, which leads a team including Paragon designing the Human Landing System for NASA's Artemis Program, said the team's design recently passed its preliminary design review, an important milestone in the space agency's quest to return humans to the moon.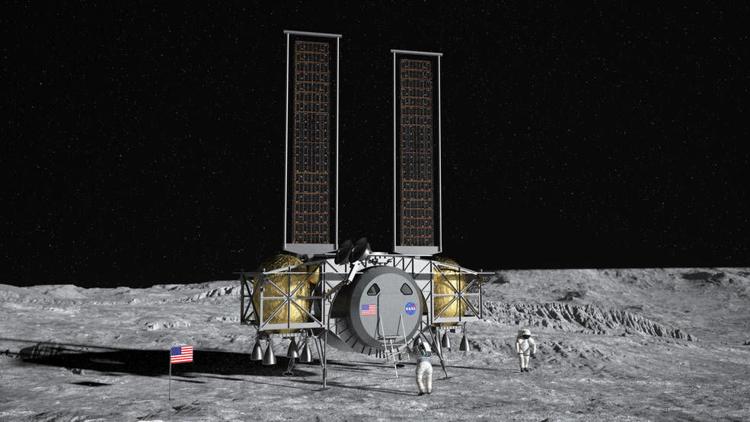 Dynetics said the review demonstrated that its team's preliminary lander design — which includes an environmental control and life-support system deigned and built by Paragon — "meets all the system requirements with acceptable risk while remaining within current cost and schedule constraints."